View Erotic Photos
Hide Erotic Photos

To view all of
amiga4beneficios's photos
Sign up now!
Introduction
Lets not waste each others time Please, If you do not like Big Girls Move the Fk on, Thank you! Ok the rest of you Sexy Papis may Read on, Besitos! Recently separated, looking for a Bf...is that you??
My Ideal Person
someone available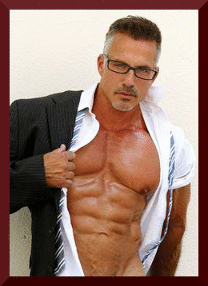 , funny, nice cock size,

sweet
, not clingy, cute or hot is ok with me, latino is good(PR are mi fav's), but dont mind other race as long as sexy. knows how to lick a girl

good and is not all talk. Also if we decide to meet, no I will not go to your place, we meet in public first
, then decide, if we really have what it takes to make it a great time
together.
Sorry Couples im not into that, dont message me or girls only either. Remember guys, Im married per my profile, I am Not giving you my Cell# to call me or text me. There are other ways to communicate.


Also my ideal age for guys is 24 to 42 , if older I might not respond. Please younger guys if u want to meet and dont have a car or money for a room....Dont waste ur time or mine , i will not pick u up and drop u off...Nor do I want to fool around in a car, im not a Teen. Thank you!
I do get a lot of requests so if your profile has no pic and is empty im deleting your message plain and simple. If u do have a pic and it interests me I will respond. If I meet someone and i like i may see them more than once.....i will still log on to site..but will not see anyone for the time im with that gold star person. You might tell if you see my status postings.. Ask me anything..Wish you luck HapPy Searching for your Dream girl if im not her! Muah Beso!
What types of sexual activities turn you on?:
Giving Oral Sex, Receiving Oral Sex, Toys (Vibrators/Dildos/etc.), Food Play, Massage
What factors are most important to you when looking for a sexual partner?:
Sexual experience, Physical attraction, Same/similar fetishes, Ability to be discreet, Funny and Kind, sweet to me
Have you ever had cybersex?:
I've tried it, but it's just not the same.
Information
Sexual Orientation:
Straight
Looking For: Men
Birthdate:
October 25, 1977
Relocate?:
No
Marital Status:
Separated
Height:
5 ft 1 in / 154-157 cm
Body Type:
A little extra padding
Smoking:
I'm a non-smoker
Drinking:
I'm a light/social drinker
Drugs:
I don't use drugs
Education:
Some college
Occupation:
Office
Race:
Hispanic
Religion:
Catholic
Have Children:
Yes. We do not live together.
Want Children:
Happy with what I have
Bra Size:
36 / 80 B
Speaks:
English, Spanish
Hair Color:
Other Hair Color
Hair Length:
Medium
Eye Color:
Black
Glasses or Contacts:
Glasses
My Trophy Case: